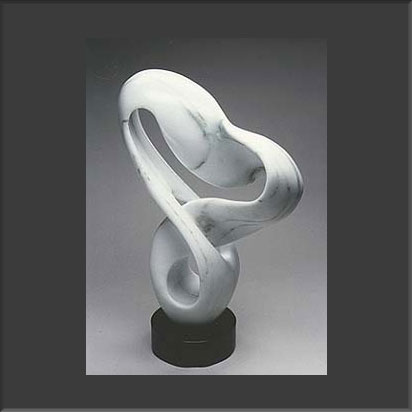 Broceliande is the mythical forest where Merlin the Wizard was said to be encased in stone.
As in legendary times, Merlin Cohen strives to unlock the magical power and beauty said to be stored within the rock.
His sculpture invites your touch to discover the cool soothing powers of the stone; and it invites your eye to enjoy the aesthetic design created by his deft hands.
"Through Broceliande lies the way from earth to heaven." -C. S. Lewis